Premium Quality
You'll notice the quality in all of our products. From our super soft lycra material to 4-way stretch in our swimwear and shorts, you'll never want to wear anything else!
Our Roots
We're all about freedom and patriotism! We are Navy SEAL owned and reflect our roots in everything we do. We are creating a culture of Naked Warriors, join us!
You've Probably Seen Us Before
Sunga Life can be found on everyone from NFL players, TV Stars, Bodybuilders, and Elite Fighters.
Customer Reviews
Write a Review
Ask a Question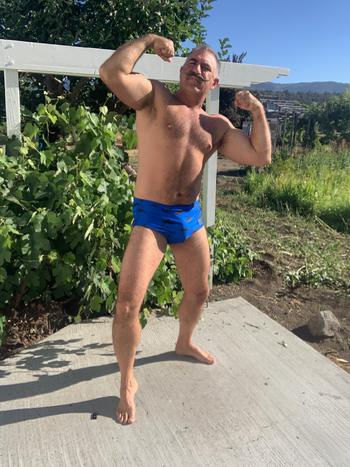 08/16/2020
Love it!
I usually were more speedo style so this is my first sunga. Fit perfectly and looked awesome.
Keith E.
United States
06/29/2020
Brazilian Sunga
They fit perfectly. After putting them on, I had zero worries about myself slipping out. They also motivate me to workout my legs even more!
Ramon M.
United States
10/15/2020
Read an honest review
BEST SUNGA EVER -- coming from a Brazilian from Rio de Janeiro :)
Lucas B.
United States
10/15/2020
Highly recommend!
Super impressed by the fit of these. The material is literally 1000x better than the sungas I brought with me from Brazil. I am from Rio de Janeiro and I never knew Americans could make a better snug than Brazilians until trying this! ;)
Lucas B.
United States
10/14/2020
Quality and comfort
Love how It fits and the fabric.
Andrew R.
United States