Premium Quality
You'll notice the quality in all of our products. From our super soft lycra material to 4-way stretch in our swimwear and shorts, you'll never want to wear anything else!
Our Roots
We're all about freedom and patriotism! We are Navy SEAL owned and reflect our roots in everything we do. We are creating a culture of Naked Warriors, join us!
You've Probably Seen Us Before
Sunga Life can be found on everyone from NFL players, TV Stars, Bodybuilders, and Elite Fighters.
Customer Reviews
Write a Review
Ask a Question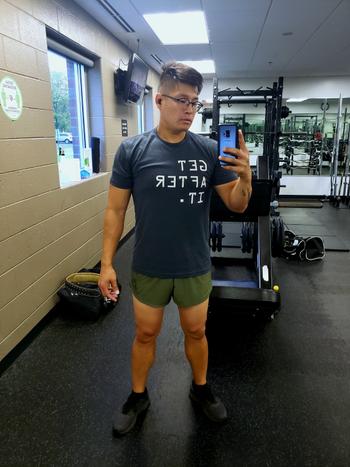 09/23/2020
Game Changer
These ranger panties give you the full range of motion like you're *****, comfort level is at the max while strong enough to hold up to the work and your junk! Get some!
Samuel L.

United States
05/09/2021
Awesome!
Great fit. Love the overall style. 6ft tall,180lbs. 34 waist. The mediums fit great.
Chris C.

United States
04/04/2021
Amazing
I have never received anything but the finest quality and the best suits
Chris i.

United States
04/03/2021
Sings silkies
Da bomb shorts very comfortable wear them all the timeb
Martin B.

United States
03/27/2021
Amazing
As if God herself came down and slapped my *** and poof, there was the buttery silky fabric of the most comfortable ranger panties ever known to man. What more can be said?
Heriberto H.

United States
10/07/2020
Awesome.
Love that these feel good and you can swim in them too.
John M.

United States