Premium Quality
You'll notice the quality in all of our products. From our super soft lycra material to 4-way stretch in our swimwear and shorts, you'll never want to wear anything else!
Our Roots
We're all about freedom and patriotism! We are Navy SEAL owned and reflect our roots in everything we do. We are creating a culture of Naked Warriors, join us!
You've Probably Seen Us Before
Sunga Life can be found on everyone from NFL players, TV Stars, Bodybuilders, and Elite Fighters.
Customer Reviews
Write a Review
Ask a Question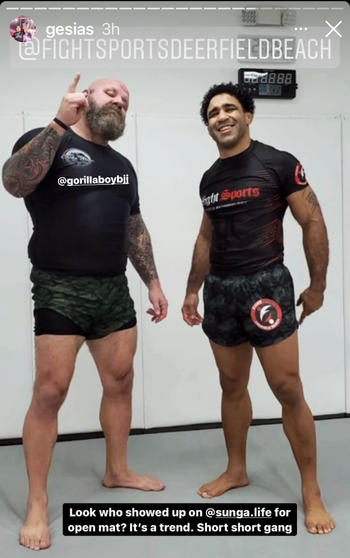 02/01/2021
Always wanted a sunga
Ever since I went to Brazil in 2012 - I've wanted a sunga - I just didn't want to pay $100 for it. Sunga Life's changed that. Affordable and comfortable - I can get 3 from this company for the price of one from others. Thanks!
Shawn A.

United States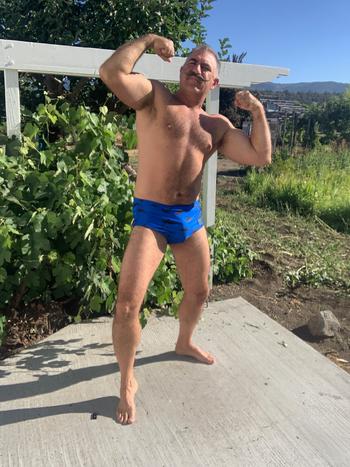 08/16/2020
Love it!
I usually were more speedo style so this is my first sunga. Fit perfectly and looked awesome.
Keith E.

United States
06/29/2020
Brazilian Sunga
They fit perfectly. After putting them on, I had zero worries about myself slipping out. They also motivate me to workout my legs even more!
Ramon M.

United States
03/29/2021
Hugs just the right way
I haven't tested it out on a swim yet, but it looks and feels great. This pair is going to be out to good use in many long ocean swims, and I have a feeling they are up to the task.
Nicholas Z.

United States
03/25/2021
Sunga purchase
These products are high quality Sungas. I ordered new ones this year because the pool will snag the material. Note to self...beach sand is better for you and the suit. ha But these feel great and look sexy and masculine without being immodest. It is very freeing to wear these. They are a confidence booster AND all while supporting a great cause. Hats off to you Sunga Life.
Jeffrey C.

United States