Premium Quality
You'll notice the quality in all of our products. From our super soft lycra material to 4-way stretch in our swimwear and shorts, you'll never want to wear anything else!
Our Roots
We're all about freedom and patriotism! We are Navy SEAL owned and reflect our roots in everything we do. We are creating a culture of Naked Warriors, join us!
You've Probably Seen Us Before
Sunga Life can be found on everyone from NFL players, TV Stars, Bodybuilders, and Elite Fighters.
Customer Reviews
Write a Review
Ask a Question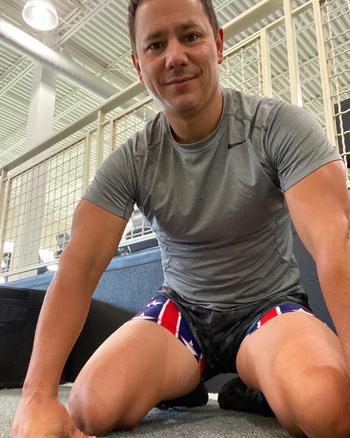 08/27/2020
Comfortable and functional
They just plain work and don't get in the way. Very comfortable and pockets are in perfect location to stay out of the way while you work.
Willie G.
United States
11/19/2020
Favorite shorts
Amazing product, pocket big enough for the newer iphone! Free range of motion all throughout. 10/10 recommend to anyone
Ned B.
United States
11/11/2020
Crazy good quality
Don't get me wrong, I love my Soffes, but the stitching would always start to come undone after just a couple of washes. They'd have to be tossed after a few months, and they didn't look great in the meantime. But as soon as you open the Sunga Life package, you can feel the quality difference. These ranger panties are gonna last forever, and make me look good the whole time.
Noah D.
United States
11/10/2020
Best shorts
Love these shorts.
Edmund A.
United States
11/06/2020
My new favorites!
I was so excited to come home and try these on, and to my pleasure, these shorts surpassed my expectations! From the pattern to the fit, these shorts are my new go to for leisure, a quick gym sesh, or a run. I will definitely be ordering another pair shortly.
Anthony S.
United States
11/03/2020
I like them
I ended buying both sizes because I wasn't sure what size was. Good quality products
Justin T.
United States