Premium Quality
You'll notice the quality in all of our products. From our super soft lycra material to 4-way stretch in our swimwear and shorts, you'll never want to wear anything else!
Our Roots
We're all about freedom and patriotism! We are Navy SEAL owned and reflect our roots in everything we do. We are creating a culture of Naked Warriors, join us!
You've Probably Seen Us Before
Sunga Life can be found on everyone from NFL players, TV Stars, Bodybuilders, and Elite Fighters.
Customer Reviews
Write a Review
Ask a Question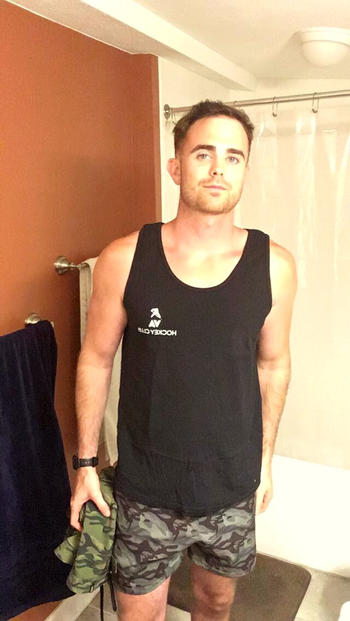 06/13/2020
Solid multipurpose shorts
I couldn't decide on which camo board shorts to buy, so I bought them all lol. The new black ones are a solid choice though, as they go with anything. Very nice quality and well worth the money. I'm 5'10" & 165lbs, and the size 30 fits perfectly on me. Other people notice too, as I've already gotten a lot of compliments about my shorts when out and about. Very satisfied with my purchase!
Kyle S.
United States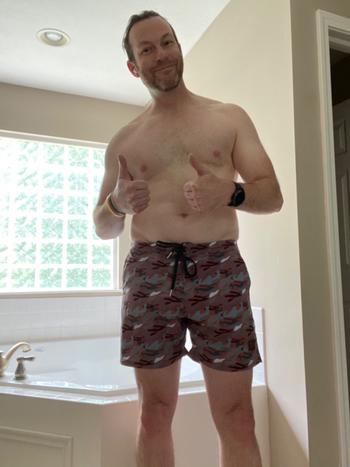 06/06/2020
Best Board Shorts
At first I was a little apprehensive about the shorts, but once I put them on they are the most comfortable and best fitting shorts I've ever had. Thank you Sunga
Chris V.
United States
04/30/2020
New shorts
Glad I finally pulled the trigger on these. Really comfortable, perfect length and quick shipping! 10/10
Matt M.
United States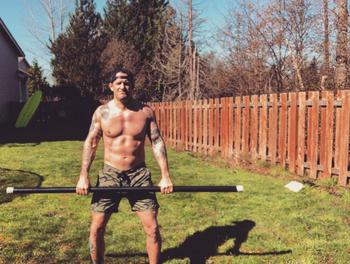 04/20/2020
Literally the best shorts in Existence
As a 75th Ranger it's difficult to admit that a frog man knocked it out of the park with these ... but yes these are better than Ranger Panties (I'll be disowned by the regiment for that). Good for training or lounging . He even snuck some little tridents in so now I'm repping Navy ‍♂️
Greg A.
United States
10/27/2020
Very comfortable
Very comfortable. But they run big. I'm a size 40 and ordered a 38 and they are still too big. Order a size or two down.
Joseph A.
United States