Premium Quality
You'll notice the quality in all of our products. From our super soft lycra material to 4-way stretch in our swimwear and shorts, you'll never want to wear anything else!
Our Roots
We're all about freedom and patriotism! We are Navy SEAL owned and reflect our roots in everything we do. We are creating a culture of Naked Warriors, join us!
You've Probably Seen Us Before
Sunga Life can be found on everyone from NFL players, TV Stars, Bodybuilders, and Elite Fighters.
Customer Reviews
Write a Review
Ask a Question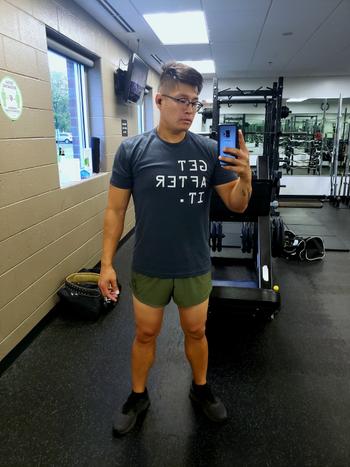 09/23/2020
Game Changer
These ranger panties give you the full range of motion like you're *****, comfort level is at the max while strong enough to hold up to the work and your junk! Get some!
Samuel L.
United States
10/07/2020
Awesome.
Love that these feel good and you can swim in them too.
John M.
United States
10/07/2020
Very nice shorts!
From the reviews I thought these would be a lot shorter than they are. They cover up fine, and work well on leg day.
Nathan T.
United States
09/28/2020
Nice short!
Very comfy short and sexy! The only thing is that the inner brief is too loose, should be tighter
Rodrigo A.
United States
09/13/2020
Excellent and Durable
These silkies have been worn in must Thai and No-Gi Brazilian Jiu Jitsu sparring. They are easily the most durable and comfortable silkies I have ever owned. Appreciate the guys behind it as well. I am a former 11B and can appreciate true warriors when I see them
Clay W.
United States
06/11/2020
Great Shorts
Very comfortable, soft material, high quality. Highly recommend.
Jim N.
United States