Premium Quality
You'll notice the quality in all of our products. From our super soft lycra material to 4-way stretch in our swimwear and shorts, you'll never want to wear anything else!
Our Roots
We're all about freedom and patriotism! We are Navy SEAL owned and reflect our roots in everything we do. We are creating a culture of Naked Warriors, join us!
You've Probably Seen Us Before
Sunga Life can be found on everyone from NFL players, TV Stars, Bodybuilders, and Elite Fighters.
Customer Reviews
Write a Review
Ask a Question
07/15/2020
Chris P.
United States
These ******* Trunks!
Seriously guys, this is my third suit now and you knocked it out of the park. Best swim suits ever. Don't change your price point, you made your product worth it.
07/11/2020
Bryan N.
United States
Perfect fit
Love em. Wear them first thing every time they come through the wash
07/03/2020
Henry G.
United States
2nd pair
So this is my second pair but had to return because they were too small at size 32. I have another pair at 34 at 34 and they are ok but still a little loose. 33 would be idea.
06/30/2020
robert d.
United States
Perfect fit!
True to size and comfortable fit! Great quality zippers! My sons want (15 and 13) want a pair! Also, support all veteran owned businesses.
06/30/2020
Joseph B.
United States
Good Fit
I've dropped a few pounds over the last 18 months and bought these a size smaller than my current jeans size. They fit very well - not tight at all.
06/29/2020
Anthony Y.
United States
TNS
They're fire. Well done Jeff!
06/29/2020
Hunter W.
United States
Never looked back.
Soooo.... I got these as I follow them on Insta. I know they are a little expensive but instantly busted them out and could tell the quality, functionality and comfort. These are my new favorite summer shorts. Love supporting the teams and our Brothers and Sisters running this company. You won't be disappointed.
06/25/2020
PAUL F.
United States
New Purchase
What can I say except that this was the perfect purchase. I do an ocean swim almost daily with a follow on beach run. They don't chafe, ride up or drag in the water. Great product!
06/23/2020
Mike R.
United States
Legit new school UDTs
Absolutely love these. My new go to workout shorts and swim trunks. Keep kicking ***
06/14/2020
Grant S.
United Kingdom
Trident ***** warrior
I'm not only amazed by these shorts, but also the delivery time from USA to United Kingdom under 4 days amazing product will be ordering again
06/14/2020
Joel R.
United States
Great shorts
Love these shorts, great fit and like the flexibility and look.
06/13/2020
Kyle S.
United States
Solid multipurpose shorts
I couldn't decide on which camo board shorts to buy, so I bought them all lol. The new black ones are a solid choice though, as they go with anything. Very nice quality and well worth the money. I'm 5'10" & 165lbs, and the size 30 fits perfectly on me. Other people notice too, as I've already gotten a lot of compliments about my shorts when out and about. Very satisfied with my purchase!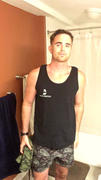 06/09/2020
JP D.
United States
Super Comfortable shorts
These shorts far exceeded what I thought I would be getting and I am very happy with them. They were amazing at the beach and for every workout I have been getting after it.
06/07/2020
Randy H.
United States
Multi cam shorts
the shorts are great, but this review is more about your service and customer care. I received my order on time. But when I tried them on, I realized that they were too small. Not knowing how to do an exchange, I sent an email asking what the process was. I received a reply right away with an attached return label. Now comes the good part, without me returning them yet and asking for an exchanged pair next size up, you sent them ahead of time! Very nicely done!
06/06/2020
Chris V.
United States
06/02/2020
Mark J.
United States
Sweet love!
Love my Sunga's. Length is great, not down to my knees. Velvety smooth material. Ordering 2 more pairs in different colors. My new favorite shorts.